DC Water Circulation Pump 12V/24V Suitable for Intelligent toilet Brushless DC56B
Product Detail
Product advantages
Product Tags
Intelligent toilet without water tank, other need for pressurizing and circulating refrigeration equipment etc.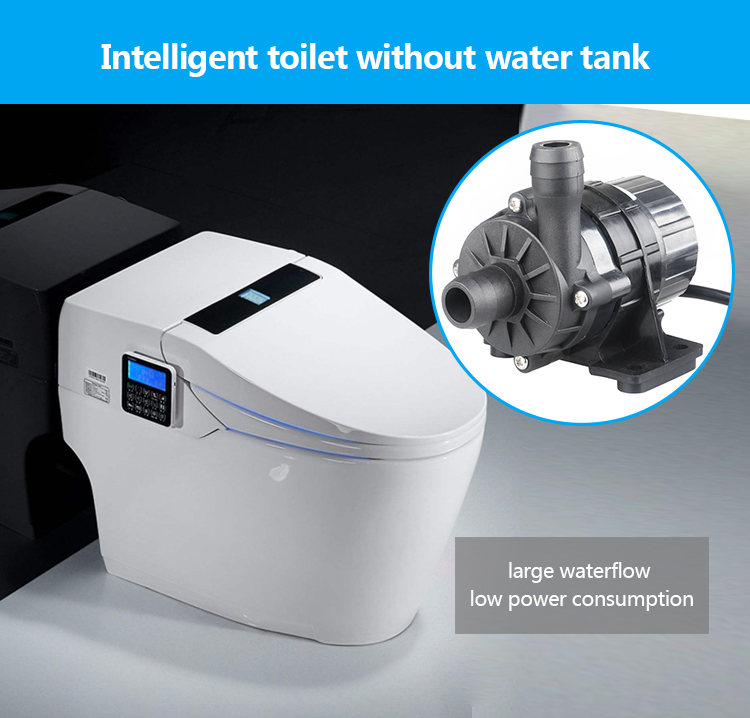 1

Product model

:

DC56B-12100PWM

DC56B-12100VR

DC56B-12100S

DC56B-24100PWM

DC56B-24100VR

DC56B-24100S

DC56B-24140PWM

DC56B-24140VR

DC56B-24140S

DC56B-36140PWM

DC56B-36140VR

DC56B-36140S

PWM:PWM speed regulationVR:potentiometer speed regulation

S:Fixed speed

2

Rated Voltage

:

12V DC

24V DC

24V DC

36V DC

3

Working voltage range

:

5-12V

12-26V

12-26V

15-40V

The pump can out put constant power when the voltage is higher than rated voltage.

4

Rated Current

:

3.5A(4.5A)

1.4A(2.2A)

2.7A(3.3A)

1.8A(2.2A)

Closed outlet current(open outlet current)

5

Input Power

:

42W(55W)

42W(54W)

65W(80W)

65W(80W)

Closed outlet power(open outlet power)

6

Max. Flow rate

:

2100L/H

2100L/H

2700L/H

2700L/H

Open outlet flow

7

Max. Head

:

10M

10M

14M

14M

Static lift

8

Min. power supply

:

12V-5A

24V-3A

24V-4A

36V-3A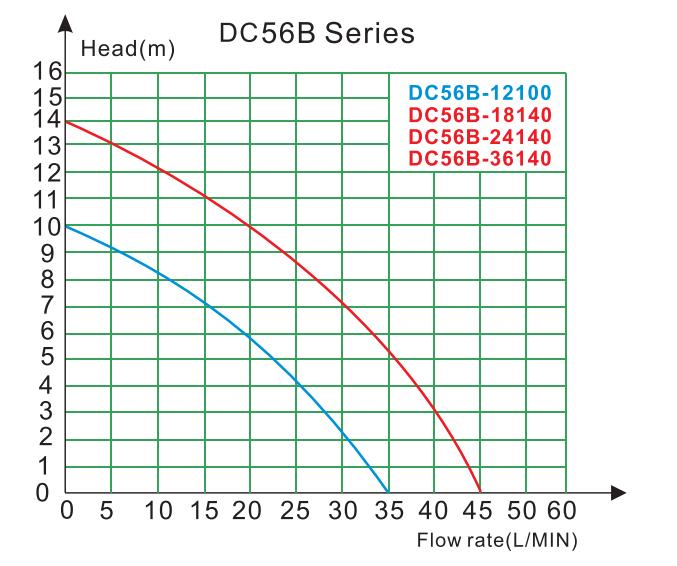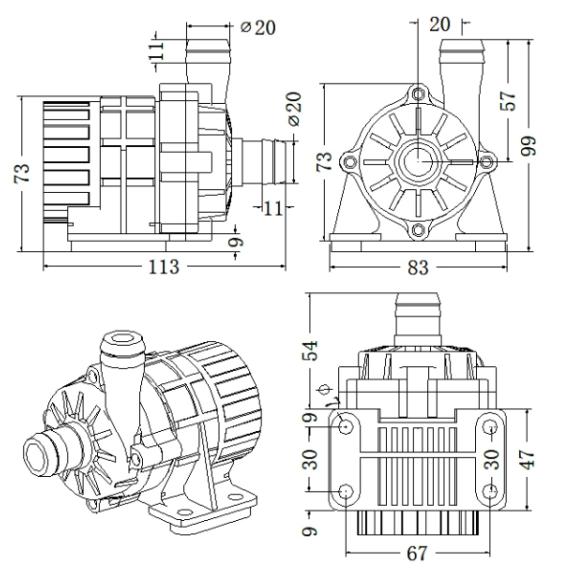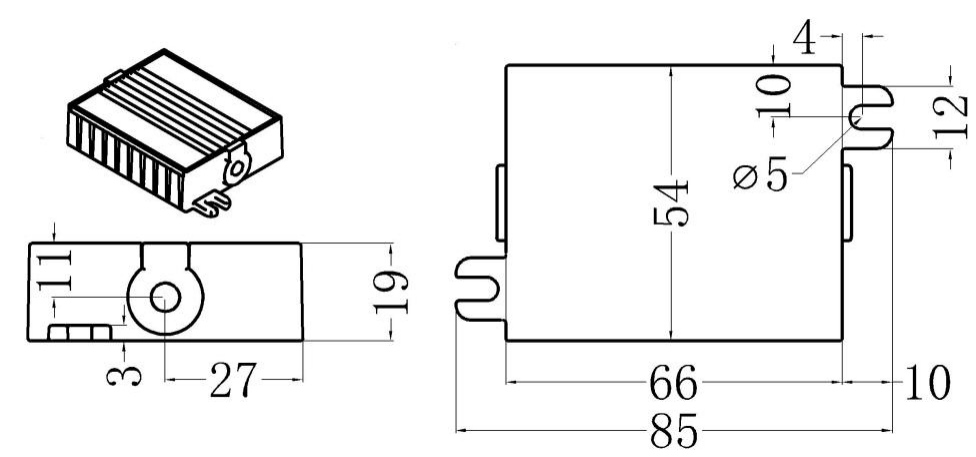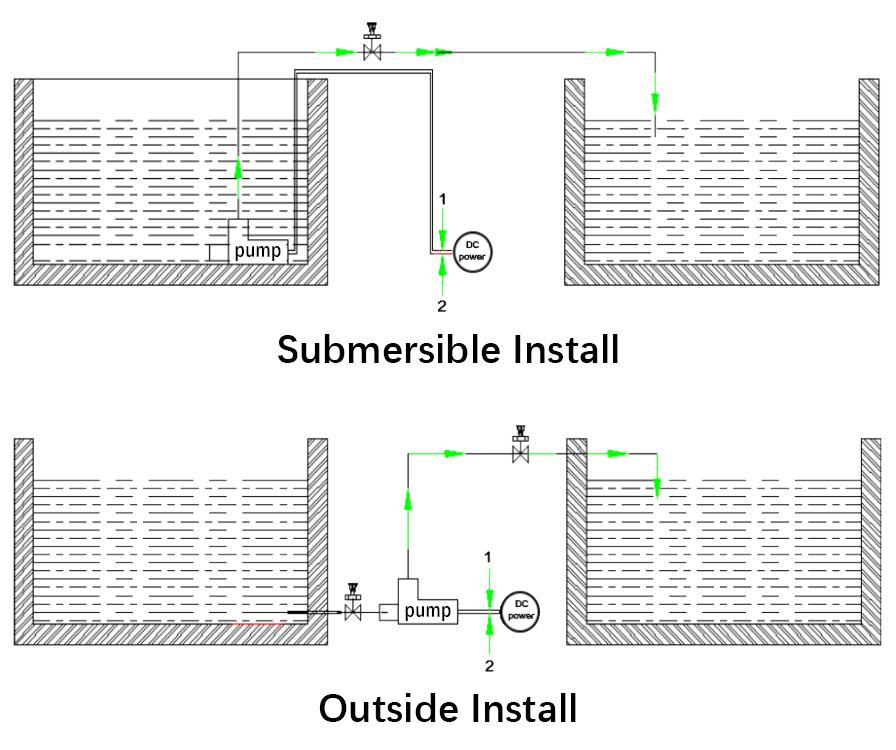 Manufacturer for China Sewage Pump, Submersible Sewage Pump, we rely on own advantages to build a mutual-benefit commerce mechanism with our cooperative partners. As a result, we have gained a global sales network reaching the Middle East, Turkey, Malaysia and Vietnamese.
With our leading technology also as our spirit of innovation,mutual cooperation, benefits and development, we are going to build a prosperous future jointly with your esteemed company for Ordinary Discount China 6 Inch Diesel Engine Self-Priming Centrifugal Sewage Water Treatment Pump, We play a leading role in furnishing clients with good quality goods great provider and aggressive charges.
Ordinary Discount China Diesel Water Pump, Sewage Pump, More than 26 years, Professional companies from all over the world take us as their long-term and stable partners. We are keeping durable business relationship with more than 200 wholesalers in Japan, Korea, USA, UK, Germany, Canada, France, Italian, Poland, South Africa, Ghana, Nigeria etc.
---
---
1.DC Low voltage safe and reliable
2.Three phase brushless sine wave control technology
3.Eliminate high-frequency electromagnetic noise, smooth and silent
4.The pump body and the drive can be separated and resistant to high temperature
5.Magnetic isolation design, leakage proof, waterproof grade IP68.
6.Acid, alkali and salt corrosion resistance, oil resistance, organic solvents and other liquid media (consult in advance)
7.Constant power can be customized (for example, 12V 80W water pump, Constant Power 80W with voltage varying between 12v-24v)
8.Constant speed can be customized (keep the speed unchanged when the load changes)
9.Accurate dry run protection and Jam protection based on current detection (programmable protection mechanism)
10.Soft start eliminates the peak voltage and reduces the starting current
11.Suitable for Music fountain and other high-frequency start- stop application
12.MPPT function can be customized for solar power supply to avoid poor startup when the light is weak.
13.The pump and pump control system can be customized for various application environment requirements
Write your message here and send it to us